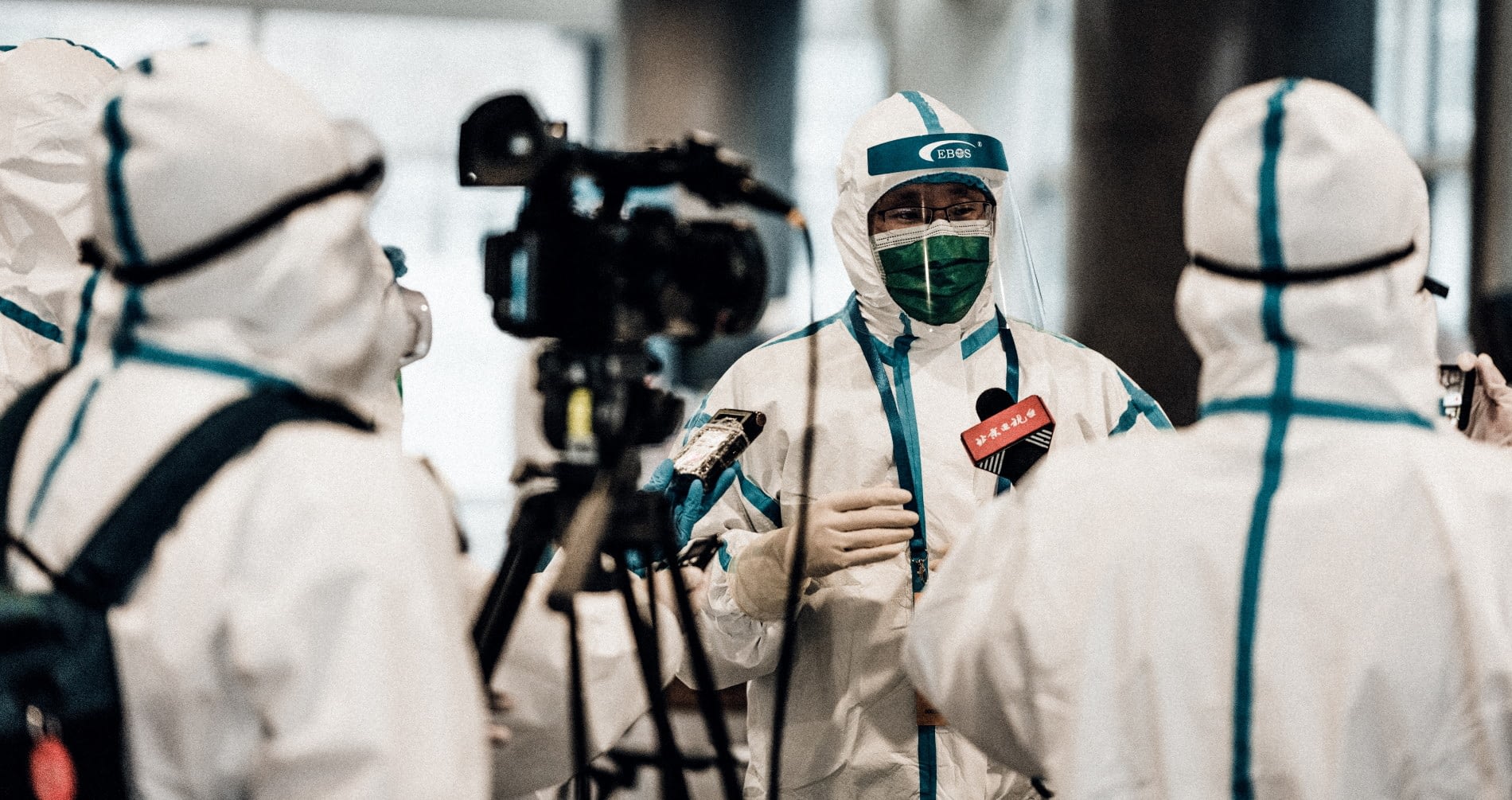 How Should PR Communicate During the Covid-19 Crisis?
On January 4 this year, the World Health Organization reported a cluster of pneumonia cases in China's Hubei province. No one paid much attention. The world carried on worrying about trade disputes, Brexit and climate change. It was business as usual. 
Fast forward just four months and life as we know it has been turned on its head. Much of the world is in lockdown and if economists are correct, the worst ravages of the Covid-19 virus will be followed by a deep recession. In the meantime, on an individual level, we are all worrying both about our health and our economic wellbeing.  
So as things stand, there really is just one story. Pick up a newspaper, turn on the television or simply browse your chosen sources of online news and the chances are that most – if not all – of the headlines will concern the latest developments in the coronavirus crisis.
The new normal
The new media landscape creates some tough challenges for PR professionals. From sport and the arts to politics and the economy, COVID-19 is affecting every aspect of life. Thus, journalists and editors across a very broad spectrum are focused on the impact of the coronavirus crisis. One obvious consequence is that it is much harder to pitch stories on other topics, simply because there is limited space available for anything else. 
Of course, consumer publications and specialist trade titles may choose not to cover the pandemic at all, or only in passing. In theory, that should mean the business of pitching to writers and editors will continue as usual. However, as economies around the world weaken, advertising is almost certain to fall. This will, in turn, reduce available column inches. 
Meanwhile, businesses are wrestling with the economic implications of a global lockdown. Some – and perhaps a great many – may conclude that now is not the time to seek media coverage. Better to focus on pressing issues, such as cash flow, customer engagement, or planning a strategy for bouncing back when the lockdowns are lifted and economic activity begins to rise again. 
A perfect storm
You might say that PR professionals are caught in a perfect storm. On the one hand, the pandemic is making it more difficult to place stories. On the other, business clients may be standing down their PR and efforts for the immediate future. 
But here's the thing. Despite everything that's happening, there are still a lot of journalists looking for good stories, ideas, and interview candidates across a range of topics. The good news is, they will certainly want to hear from PR companies – and particularly those they know and trust.
Keep it relevant
But that's not to say that we're in a "business as usual" situation. As the crisis unfolds, some journalists will doubtless struggle to find commissions. Others – and this mainly applies to staff writers – will be reassigned from their normal "beat" to cover other topics.
So a bit of research is required – which to be honest, might involve nothing more than a catch-up phone call to find out what the writer is working on and looking for at this time. The key here is to ensure that pitches are relevant.    
Arguably the easiest clients to pitch at the moment are those which – in some way – map onto the crisis. There is, after all, huge interest in COVID-19, as evidenced by high viewing figures for TV news and increased traffic to the websites of major media brands. Everyone wants the latest information not only on the numbers of infections and (sadly) deaths, but also the economic impact of the epidemic and progress (if any) towards a vaccine or improved treatment strategies.
Thus, a health tech company that has developed a new diagnostics tool would clearly be newsworthy. Equally, a venture that sells online collaboration or videoconferencing tools is going to be of interest to employees and business owners who are currently getting to grips with the realities of widespread homeworking and virtual meetings. Thus, there are opportunities for press coverage. 
A good story to tell
It's important to say that, it's not just technology companies that have something to contribute. A business that has successfully implemented a home-working strategy is ideally placed to pass on insights to other companies on how to effectively manage people and sustain productivity without regular face-to-face meetings in the office.  
Companies that have flourished in the lockdown may also have a good story to tell – particularly if they have adopted a strategy that could also be deployed by others. 
Be Sensitive
Sensitivity is required, however. For instance, pitching a story about how a company's sales have boomed during the lockdown may actually come across as arrogant or annoying at a time when other businesses are struggling to survive. Ideally, a company should have something to say that is useful to others. 
Care should be taken that pitches are honest and transparent. Let's take an example. A tech company might be selling tools or solutions that could prove useful for other businesses struggling with the crisis – perhaps video conferencing or an easy to set up an e-commerce facility. To drive uptake, the company offers the first three months free. It's a good deal, but the PR campaign should probably be handled carefully. The free period might be pitched as an altruistic gesture to help other businesses by supplying them vital tools at no cost for a limited period. This might indeed be the case, but a journalist would be entitled to ask whether the offer is actually a just a good-old-fashioned loss leader to win customers and prove utility rather than an act of pure generosity…
There's nothing wrong with a loss leader – in this case, pitched against the backdrop of the pandemic – but positioning the offer as pure altruism could inspire cynicism. So, it's important to think about the tone of any pitch. How can the special deal be best presented to journalists? If it is an act of altruism, the release might look at why the founder has decided to make the gesture at this time. If the motivation is more commercial, the focus of the release might be functionality of the tool itself. How will it make a real difference to the businesses that take up the offer?  
After the Storm
On the other side of the coin, PR companies also have an opportunity to work with their clients towards developing a post-COVID-19 media strategy. The lockdowns won't last forever and if we are all very lucky any recession could be deep but short. Now is the time for businesses to engage with existing customers and reach out to potential buyers. PR professionals can play a vital role in formulating future-focused campaigns across the press, broadcast media and social media. 
These are unsettling and difficult times and for the moment, the media landscape has been transformed and economic activity has dipped. However, these times will pass and the work that PR companies today will help drive success for their clients when the pandemic fades and the global economy rebounds.
Need help getting coverage? Our AI system and our established network can help